"adidas' new "Flash" site lets visitors play photographer. a really cool novel idea. using a virtual camera, you can click your mouse and capture images from videos that feature models sporting the brand's new fall/winter line.
each slow-motion clip has the models engaged in mundane activities such as pouring a glass of orange juice and blow drying their hair. the flash function of the camera, however, allows you to capture surreal, hi-res pics that make it feel like a real photo shoot. after you captured each image, you can save to an online catalogue and explore the new adidas gear further." [Excerpt from the World of Advertising.]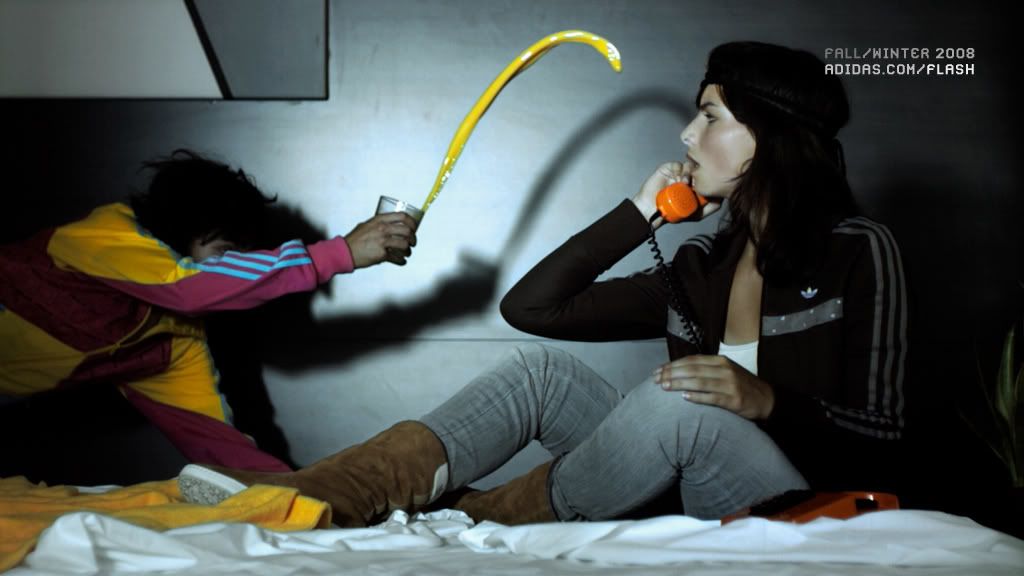 To see this exciting new site, click here.
But why oh why am I writing about an advertising site? Well, firstly because its an amazing site. Secondly, three South Africans (at least) were involved in it. Lyall Coburn was the director and works for the agency, 180 Amsterdam and Leannie van der Vyver (originally from the Northern Suburbs) did the set design and styling. Also, Say Thank You aka Simon Ringrose aka Sibot did the music. South Africa represent! Very cool site indeed.