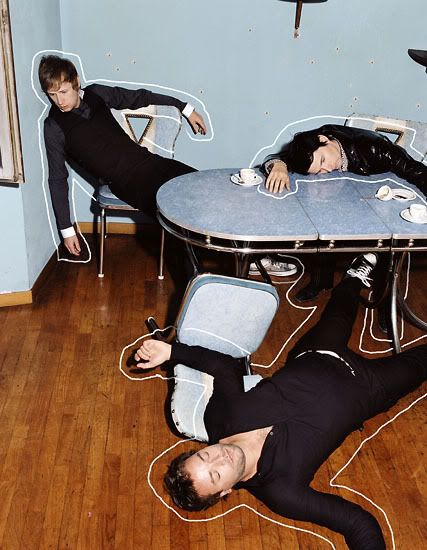 Muse's album,
The Resistance
, has been hit with mixed reviews ranging from
great
to
worse than
Black Holes And Revelations
. I would be faster to agree with the first opinion. That said, as I commented on a
previous review I read
, it is certainly no
Absolution
, but I am appreciating the experimental journey on which it seems Bellamy is taking the band.
Here is a remix I stumbled across of Undisclosed Desires off The Resistance. It gives the track more of a head bobbing feel than the original. Purists may be offended:
Muse :: Undisclosed Desires (Thin White Duke Remix) | zSHARE